Yakima Athletic Club
Hours of Operation

Monday – Friday: 
5:00am - 10:00pm

Saturday – Sunday: 
7:30am - 6:00pm

Holidays:

Yakima Athletic Club will be closed on the following holidays:
Easter, Memorial Day, Independence Day, Labor Day, Thanksgiving, Christmas

Directions to the Yakima Athletic Club

Northbound from I-82

Take the VALLEY MALL BLVD. exit - exit number 36 - toward UNION GAP. (0.2 miles)
Turn LEFT onto EAST VALLEY MALL BLVD. (0.3 miles)
Turn RIGHT onto MAIN ST/SOUTH FIRST STREET. Continue to follow SOUTH 1ST STREET (0.6 miles)
Turn LEFT onto E WASHINGTON AVE. (2.5 miles)
Turn RIGHT onto S 24TH AVE. (0.2 miles)
Turn LEFT onto RACQUET LANE (<0.1 miles)
Arrive at 2501 RACQUET LANE

Southbound from US-12

Take the US-12 WEST/NORTH FIRST STREET exit - exit number 31A/B - toward NACHES. (0.1 miles)
Take exit number 31A. (0.3 miles)
Merge onto US-12 WEST (0.4 miles)
Take the 16TH AVENUE exit. (0.3 miles)
Turn LEFT onto NORTH 16TH AVENUE (2.7 miles)
Turn RIGHT onto WEST NOB HILL BLVD. (0.5 miles)
Turn LEFT onto SOUTH 24TH AVE. (0.7 miles)
Turn RIGHT onto RACQUET LN. (<0.1 miles)
Arrive at 2501 RACQUET LANE

YAC Fitness
Staffed Hours

YAC Fitness is open 24 hours a day, 365 days a year with keycard access:

Monday – Friday: 
9:00am - 7:00pm

Saturday:
9:00am - 12:00pm

Directions to YAC Fitness

Northbound from I-82

From I-82 W / US-97 N / US-12 W, take the Yakima Avenue Exit (exit 33)
Take the ramp to the right towards Terrace Heights (0.1 miles)
Turn right onto East Yakima Avenue (<0.1 miles)
East Yakima Avenue becomes Terrace Heights Drive (0.8 miles)
Turn Left onto North Keys Rd (0.1 miles)
Turn Right onto Business Lane (<0.1 miles)
Arrive at 2500 Business Lane

Southbound from I-82

From I-82 / US 97 South, take the Yakima Avenue exit (Exit 33B) towards Terrace Heights (0.2 miles)
Turn Left onto East Yakima Avenue (0.1 miles)
East Yakima Avenue becomes Terrace Heights Drive (0.8 miles)
Turn Left onto North Keys Road (0.1 miles)
Turn Right onto Business Lane (<0.1 miles)
Arrive at 2500 Business Lane
Get Fit at the Yakima Athletic Club
With national statistics reporting that 70.4% of Americans are overweight, and 38% of that group being considered obese, there is no getting around it - we are in the midst of an obesity epidemic.  What's even more critical is that this is a trend that hurts EVERYONE, not just the overweight individual.  Increasingly poor health and diminishing productivity are just a couple of symptoms that put strains on our health care system and our whole economy.
We here at Yakima Athletic Club and YAC Fitness are DRIVEN to make fitness and better health fun and part of everyone's life. To us, it's all about the experience in getting results, and we are there every step of the way to make that happen for you.  We will provide the help and support our members need to live the best life they can.
Yakima Athletic Club and YAC Fitness are the premier health and fitness facilities in Yakima, Washington.  Celebrating 40 years in the fitness industry, we have the proven experience to research and provide the most updated equipment, the latest in fitness programming led by truly knowledgeable, professional staff, and facilities our members are proud of. We have everything it takes to guide our members towards healthier and fit lifestyles.  It starts with making everyone feel welcome and comfortable and ends with you getting results and the experiences you want.
Club History
YAC Being Built
YAC Fitness Front View
YAC Fitness Indoors
Yakima Athletic Club was built in 1978, originally named The Racquet Club. It offered 8 racquetball courts, and 4 tennis courts, plenty of viewing and lounge areas, men's & women's locker rooms, and a front desk area with a snack bar. The club was designed to be just that, a racquet club. The original concept and club was the brainchild of Earl Pratt and Max Vincent.
With the 1980s and the fitness boom, the owners decided to move forward and take the club to the next level. Earl took on full ownership and brought his son Steve Pratt into the business. Eventually, son Mike Pratt also came into the business and the club became a family owned, locally owned health and fitness business in Yakima.
In 1986, the name was changed to the Yakima Athletic Club and the facility has experienced several renovations and expansions to provide facilities for the ever growing programs. In 1998, a second fitness facility was built in Terrace Heights to achieve the goal of giving more people access to top notch fitness facilities in Yakima. They bought into the Gold's Gym franchise for the new Terrace Heights facility. Gold's Gym, at the time, was a viable brand and provided instant name recognition.
Feeling the limitations of the franchising agreement, the owners took the next step in 2006 and changed the name for the Terrace Heights facility (Gold's Gym) to YAC Fitness. With the same progressive staff and ownership, the change enables further growth in Terrace Heights as a premier fitness and training center, in facilities, programming, and services.  As of 2014, Steve Pratt became sole owner of the Yakima Athletic Club and YAC Fitness and continues to provide excellence in fitness clubs and programs to the Yakima Valley.
Yakima Athletic Club is a member of IHRSA, FITLIFE, IDEA Health and Fitness Association, Greater Yakima Chamber of Commerce, and the Yakima Visitors and Convention Bureau, and a long-time supporter of the Yakima Greenway, Sunrise Rotary, Hard Core Runners Club, Yakima Sports Commission, and various non-profits within our community.
In 2017, we have developed a partnership with Junior Achievement and are sponsors of a store front in JA BizTown - we believe in physical fitness as well as fiscal fitness and are excited to be a part of JA's community in leading our youth to a better understanding of how incorporating fitness into your lifestyle can bring many positive benefits.  An investment in your health can be one of the most cost effective steps you can take for your personal health care.
Key Staff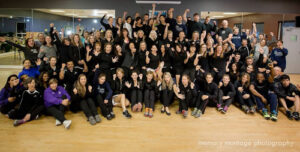 The Yakima Valley Racquet Club, Inc. d/b/a Yakima Athletic Club and YAC Fitness employs and trains highly qualified individuals. While most of our professional fitness staff hold 4-yr college degrees related to health and fitness, we also require a minimum nationally-accredited certification appropriate for each department. These include American Council on Exercise, American Federation of Fitness Association, and Aquatic Exercise Association. We invest and train our fitness staff with the nationally-accredited National Academy of Sports Medicine, dotFit Weight management systems, and Les Mills Group Fitness systems. We also require American Red Cross certifications for our lifeguards and our swim instructors are Water Safety Instructor certified. We require background checks for all staff working directly with our youth.
Giving Back
In-Kind Donations of Yakima Athletic Club and YAC Fitness Gift Memberships
We have been a proactive partner within the Yakima community with a goal to positively impact the quality of life for our members and employees who live and work in the Yakima County.   Since 1978, Yakima Athletic Club (and 1998 for YAC Fitness) we have shared our good fortune by giving back through financial support to select charities and through the donation of in-kind gift memberships to a wide variety of groups for fundraising events, such as raffles or silent auctions. Over the past 40 years, Yakima Athletic Club and YAC Fitness have contributed in-kind or financial support of more than a half-million dollars in support of our community. We are also a tax-paying business supporting the community's tax base through property taxes.