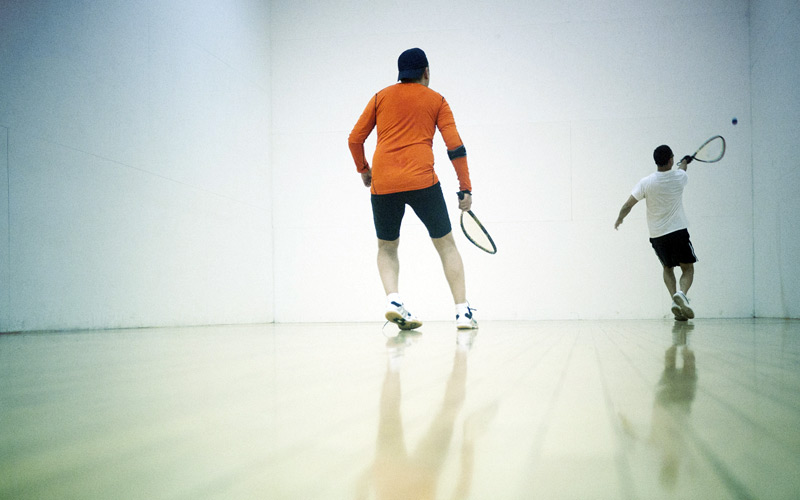 COURT SPORTS
We offer a variety of indoor and outdoor court sports.  From Pickleball, to Racquetball, to Volleyball and everything in between - we LOVE court sports!
Outdoor:
Pickleball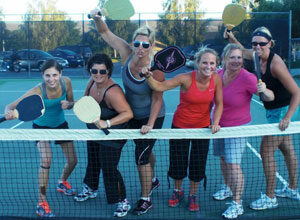 The Yakima Athletic Club offers 5 outdoor pickleball courts with permanent nets. Instruction and clinics are a fantastic way to learn the game and both are available at the YAC. Regular league play is scheduled throughout spring, summer and fall (call for availability).
Pickleball is the fastest growing sport in the nation so come pick up a paddle today and see what all the buzz is about!
Private Instruction:
$25 Member 30 Mins.
$45 Member 60 Mins.
$35 Non-Member 30 Mins.
$55 Non-Member 60 Mins.
Group Instruction (4 Person Max):
$100 Member(s) 60 Mins.
$125 Non-Member(s) 60 Mins.
Pickleball paddles and balls are available for purchase in our pro shop at the front desk.
Sand Volleyball
Basketball
Volleyballs and basketballs are available to checkout at front desk.
Indoor:
Racquetball
Although the courts are available year round, fall and winter bring ample opportunity for the sport of racquetball. We offer two racquetball courts for play. It is best at this time of year to call in reservations. Court reservations are available for one hour and can be made 24 hours in advance.
Challenge Courts
Want to play with different players? Challenge Courts available for racquetball and handball players: Rules are posted on the court #2 wall.
Eye protection and balls available for purchase in our pro shop at the front desk.
Handball
There is a small group of handball players at the club. However, they are very welcoming to novice and experienced players who are looking for a game.
Walleyball (indoor volleyball)
Court Etiquette
Call in reservations accepted with a minimum of two players. One court may be reserved at a time. A one hour maximum play time. Court reservations will be forfeited 10 minutes past the reservation time. Eye guards are mandatory for racquetball and handball players.  Non-marking shoes are mandatory on all courts, indoor and outdoor.