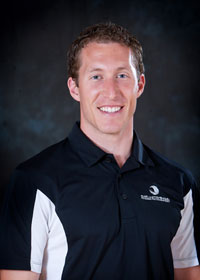 Elite Personal Trainer
• B.A. Finance and Economics
• NASM Certified Personal Trainer
• Corrective Exercises Specialist
• DotFIT Certified Specialist
• SPRINT™ Instructor
Josh graduated From Wapato High in 2002 while also receiving his AA from YVCC. After receiving his degree from EWU, he decided to stay in the field of fitness, rather than pursue a career in finance. It was in Coeur d'Alene that he developed his love for personal training and triathlon and in 2010; he completed his first Ironman in less than 12 hours. After 9 years in the Spokane, Cd'A area, he decided to move back to where it all started the Yakima valley. Josh has been a personal trainer since 2006 and is happy to be back home where he grew up.
"I am so happy to be a part of this team. YAC provides a great atmosphere to help us reach our goals. How can I help you reach yours?"
Getting More People, More Active, More Often!