Kids Club & Recreation Room
For complete information on Kid's Club at the Yakima Athletic Club, see Kid's Club. The Kid's Club Recreation Room is a separate, quiet, room off of the Kid's Club. This room is designed for children ages 6 to 14. We have air hockey,television, homework table and board games.  Children ages 6-14 may use the Recreation Room free of charge if on a family membership, otherwise see the Kid's Club rates.
Youth Group Swim Lessons
Registration for March-May 2019 Swim Lessons is open now! 
(Registration for all Summer swim lessons will open May 13th).
Tuesday-Thursday Evening Sessions beginning at 6:00pm, 6:30, & 7:00 - 30 minute sessions for all ages.
April 16th - May 9th
The Yakima Athletic Club's swim lesson program runs year round with evening classes offered during the fall and winter. All of our instructors are certified Red Cross Water Safety Instructors (WSI). We use the Red Cross levels in all our classes from preschool ages on up (3-14). Payment is due at registration.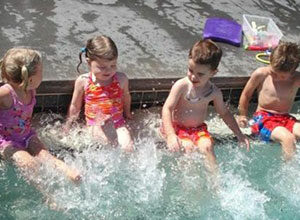 CLASS DESCRIPTIONS
Parent, Infant, Child Lessons
Parent Tot swim class is a chance for the parent and child (4 months up to 3 years) to get into the water together in a group setting. This group lesson introduces the child to floating, kicking and becoming familiar with the water in a fun and comfortable environment.  Some sessions are twice a week (8 lessons) and some are once a week (4 lessons).
Cost for Parent/Infant/Child Lessons for 8 lesson session:
YAC Member: $59 + tax
YAC Fitness Member: $64 + tax
Non Member: $69 + tax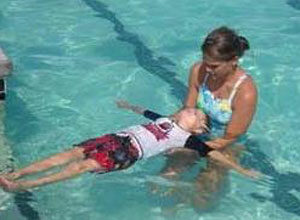 For children ages 3-5 who are ready for formal instruction in a class atmosphere. Pre-school classes have no more than 4 students per instructor. Children must be at least 3 and not older than 5.
Level 1 - 5 
Instruction for children (ages 6-14), using Red Cross lesson format (Levels 1-5). Level classes with no more than 5 students per instructor.
Cost for SWIM LESSONS 
YAC Member: $59.00 + tax
YAC Fitness Member: $64.00 + tax
Non Member: $69.00 + tax
Competitive Stroke (Ages 5-18)
Monday & Wednesday Sessions 5:15-6:00 pm
May  6-31
This class focuses on technique and endurance in the four competitive strokes: butterfly, breaststroke, backstroke, freestyle. Students must have previous experience in all four strokes and be able to swim 15 yards in each stroke to take the class. This class will be 45 minutes and you can choose to attend once, twice, or three times a week. Class is taught by an instructor with competitive swimming and coaching experience. For more information and for prices contact Aimee Ozanich, Aquatics Director 453-6521 ext. 208.
| | | | |
| --- | --- | --- | --- |
| | 1 TIME/WEEK | 2 TIMES/WEEK | 3 TIMES/WEEK |
| YAC MEMBER | $36 | $72 | $108 |
| FIT MEMBER | $42 | $84 | $126 |
| NON MEMBER | $46 | $92 | $138 |