Stay up-to-date with current happenings on our social media pages.
ABOUT US
Yakima Athletic Club and YAC Fitness are the premier health and fitness facilities in Yakima, Washington. We are DRIVEN to make fitness and better health fun and part of everyone's life. It's all about results, and we are there every step of the way to make that happen. We will provide the help and support our members need to live the best life they can.
SUP Yoga
Join us in the YAC pool for Stand Up Paddle Board (SUP) Yoga with certified yoga & paddle instructor, Sara Washburn. This unique, fun class takes your practice to the pool with paddle boards tethered to the lap lanes. No experience necessary. Members and Non-members welcome! YAC Members can use "YAC5" for $5 off when they sign up. Cost of class includes board rental.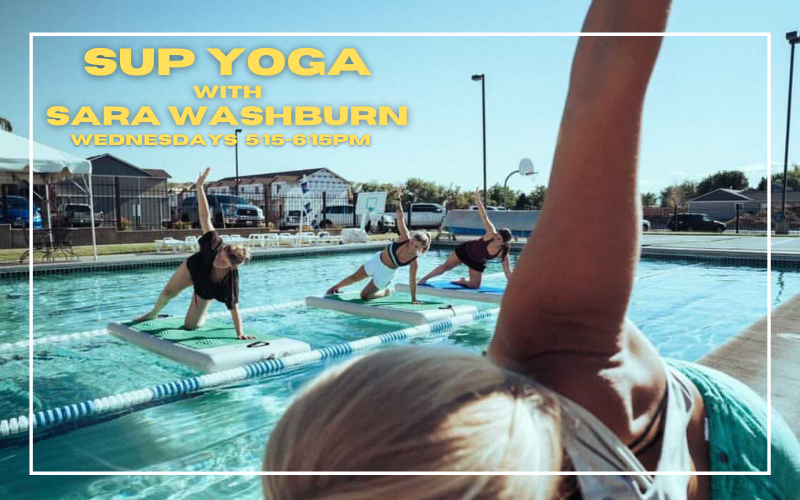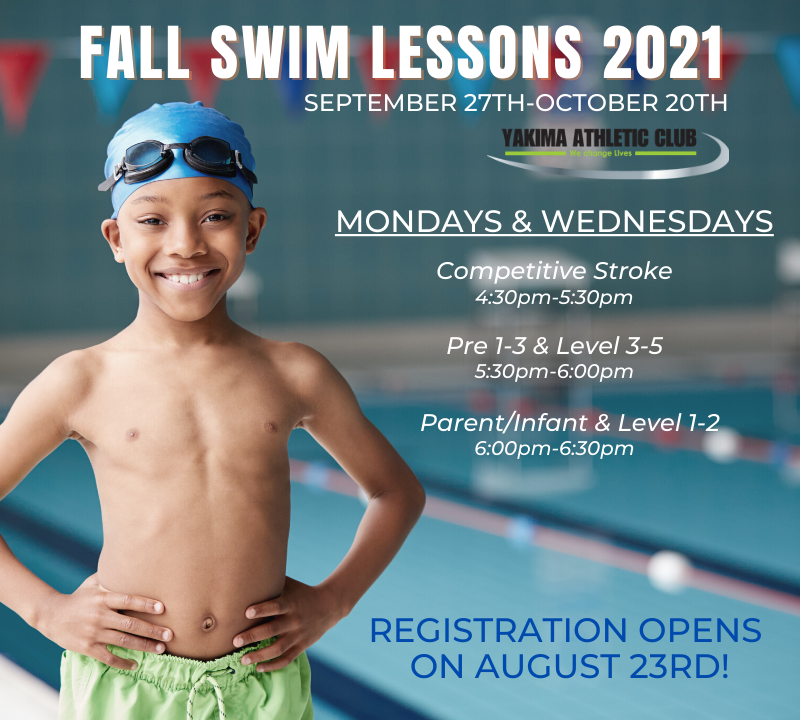 Swim Lessons
Registration for Fall 2021 swim lessons opens August 23! Yakima Athletic Club is offering Parent/Infant/Child, Beginner, Intermediate,, and Adult lessons. Lessons start September 27th and the last session ends October 20th on Monday and Wednesday evenings. Times vary depending on class.  We also offer Competitive Stroke at 4:30 on Monday and Wednesday. To register yourself or your children, please e-mail Grace Raver at Grace@yakimaathletic.com
Competitive Stroke
Are you interested in stepping your swim lessons up to the next level? Competitive Stroke is our elite swim program for swimmers ages 8-17 who have competitive swim experience or have passed Level 5.  Competitive Stroke runs from the first Monday of the month through the 4th Wednesday of the month, 4:30-5:30pm. This program requires a commitment of two days a week; Monday and Wednesday. To register, please e-mail Grace Raver at grace@yakimaathletic.com or call the Yakima Athletic Club (509)-453-6521 ext. 167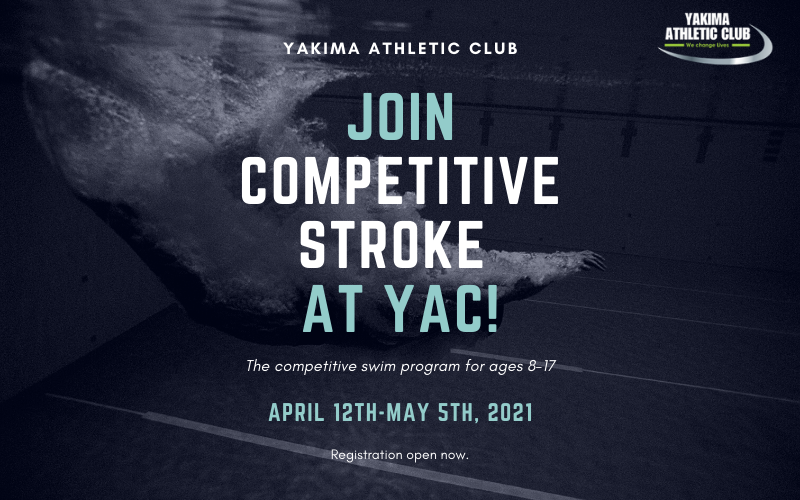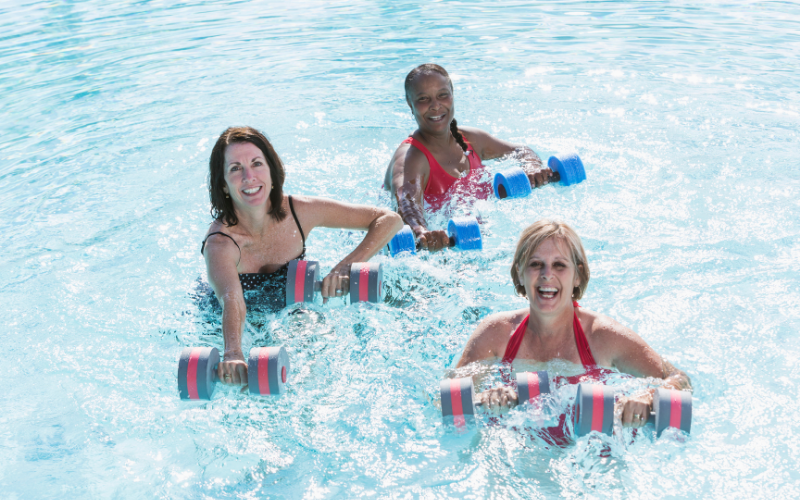 AQUATICS
Yakima Athletic Club has an array of aquatic classes and programs for children and adults.
GROUP FITNESS
Want to meet new people and experience an exhilarating workout? Then our Group Fitness programs are just for you! We offer a wide variety of programs for every age and fitness level. We're sure to have a class for you!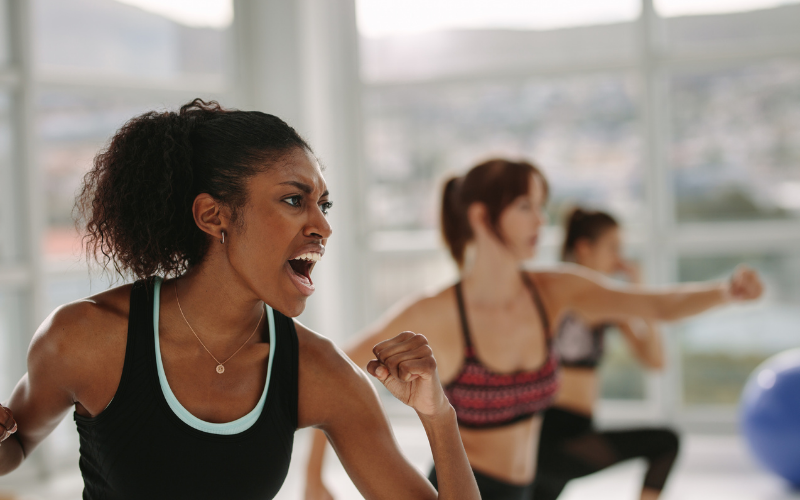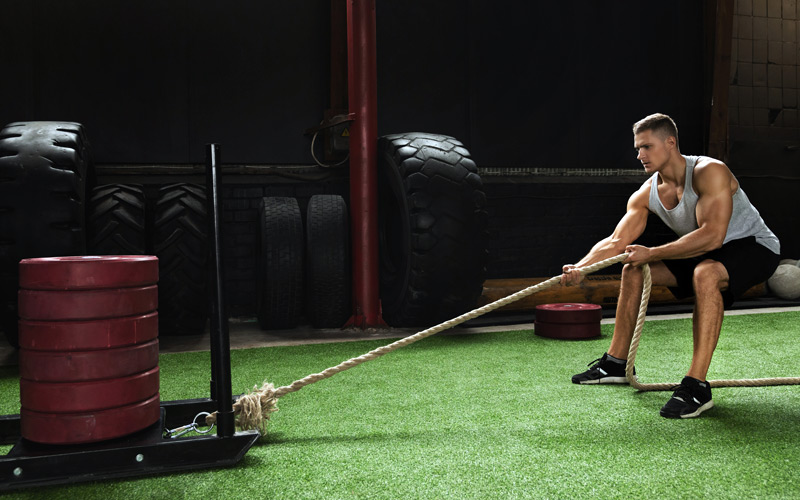 GROUP PERSONAL TRAINING
Group Personal Training makes personal training affordable! It's a budget-friendly way to take advantage of our personal trainers' expertise, creativity and motivation at a lower cost, all while keeping the fun and competitiveness of a group setting.
Pickleball
Join the fastest growing sport in America with the Yakima Athletic Club's Pickleball Membership.
The Yakima Athletic Club offers a $20+tax month-to-month Pickleball membership. This affords access to the clubs 5 beautiful outdoor Pickleball courts throughout the season and is limited to court use only. We have an active group of players of all ages and skill levels. It truly is a fun and inviting atmosphere. So, come join us and see what all the fuss is about!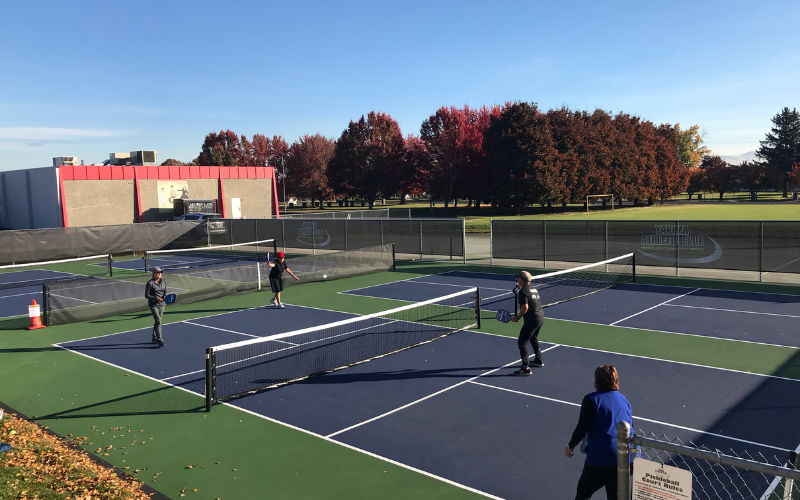 MEMBERSHIP OPTIONS
Our goal at Yakima Athletic Club and YAC Fitness is to provide you with affordable and flexible ways to get in shape. We know that not everyone has the same membership needs. That is why we offer a variety of membership opportunities.