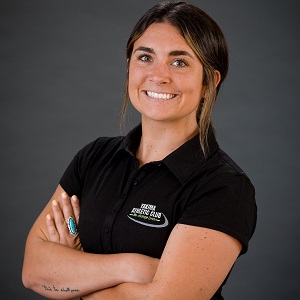 Kendyl Comiskey
Personal Trainer & General Manager
Kendyl is a West Valley native and graduated from Western Washington University in 2018 with a Bachelor of Science degree in Kinesiology. With her specialization in movement studies, she completed 180+ field experience hours at the Bellingham Training and Tennis Club where she went on to work full-time before moving home to Yakima. Her background includes TRX group training, TRX yoga, cycling, strength training, as well as personal training. Her passion for the human body and making individuals feel and move better are what has fueled her to stay in the health and fitness industry. "I've learned that people will forget what you said, people will forget what you did, but people will never forget how you made them feel."― Maya Angelou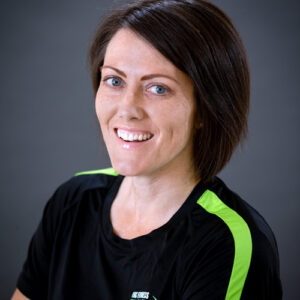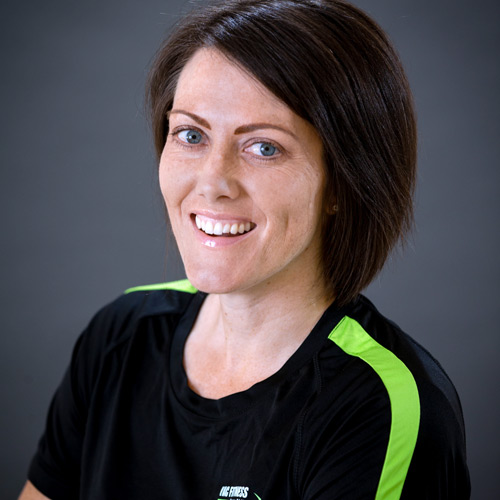 Diana Layton
Personal Trainer
Diana is a NASM-certified personal trainer. Her love of being physically active started at a young age. As a child, she spent summers camping, hiking, canoeing, and sailing with her family. The rest of the year was filled with martial arts training and doing anything outside. After years of participating in fitness classes she decided to take her love of fitness to the next level and become a personal trainer. She looks forward to helping others in their fitness journey and assisting them in achieving their goals.
"Fitness is not about being better than someone else… it's about being better than you used to be."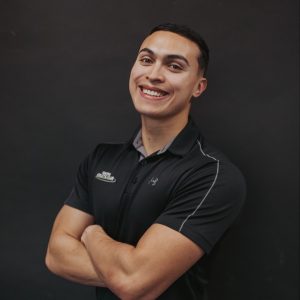 Niko Rodriguez
Personal Trainer
Niko is a Houston native but moved to the Yakima Valley 2006. From there, he went on to become valedictorian of his Online School in 2018. His passion for fitness and sports started at a young age when he swam for the Yakima Athletic Club's swim team and played club soccer. At the end of 2019, he tore his ACL and meniscus while playing basketball. After being at his lowest in 2020 due to his injury, going through physical therapy reignited his love for fitness and exercise he once had. After successfully recovering in 2021, he joined the Yakima Athletic Club wanting to be a Personal Trainer. This was all so that he could give everyone the chance to be the best version of themselves physically. Having completed his National Academy of Sports Medicine certification to be a Certified Personal Trainer he can now do that.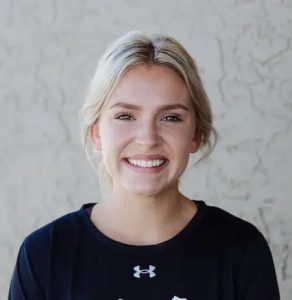 Jenna Boese
Personal Trainer
Jenna graduated from Emporia State University with her Bachelor in Health and Human Performance. At ESU she worked alongside the women's soccer team as an intern for the strength and conditioning program. After working with the team it sparked her interest in the health and fitness industry. Jenna has personally trained a variety of young athletes and adults. She started personal training because she has the desire to teach and inspire people through her love of health and fitness. She wants every client to feel they are in control of their body and with her guidance they can get back to feeling confident and strong. Jenna was born and raised in Wichita, KS, and is new to the Yakima Valley! She looks forward to becoming a skillful snowboarder. Jenna plays disc golf and soccer in her free time while also pursuing her passion of Crossfit.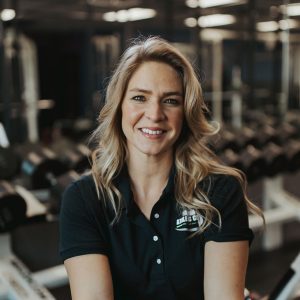 Caitlin Weiss
Personal Trainer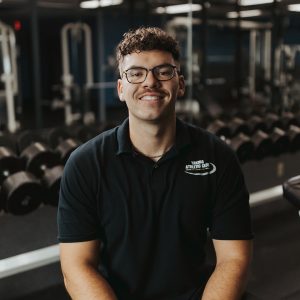 James Krause
Personal Trainer
James was born and raised in Yakima, where he graduated from A.C. Davis High School in 2019. From a young age he always enjoyed playing basketball and other sports like football and baseball. His passion for fitness was introduced when his father started taking him to the gym in 2018. Due to that, James was able to lose over 50 fifty pounds in nearly two years. Then in the midst of the Covid-19 pandemic, he found joy in working out with close friends and helping them achieve their fitness goals. Now that he has completed his National Academy of Sports Medicine certification he can continue doing that. James is also a Certified Professional Pickleball Registry Coach and assists our pickleball program by coaching drills & skills, running leagues and coordinating kids camps and open play.
James is available for: One-on-one training, Semi-Private Training & Pickleball Private Lessons

INTERESTED IN PERSONAL TRAINING – REQUEST AN ASSESSMENT