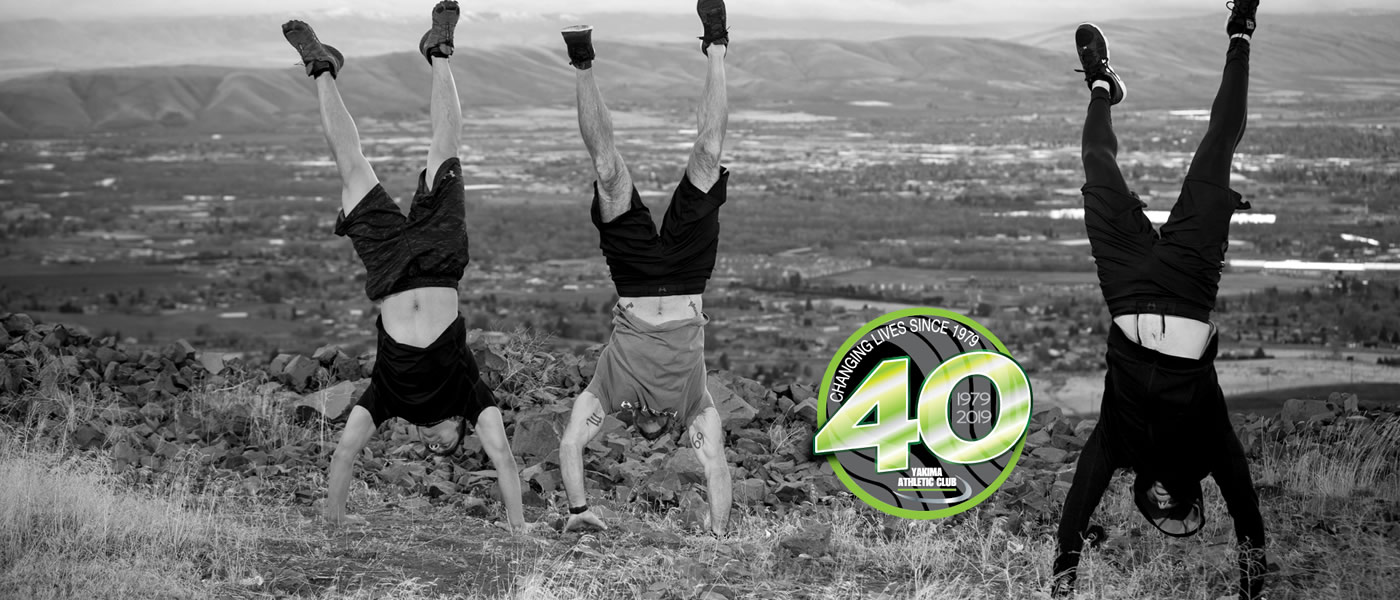 ABOUT US
We love what we do!
About Us
Yakima Athletic Club and YAC Fitness are the premier health and fitness facilities in Yakima, Washington. Celebrating 40 years in the fitness industry, we have, with the proven experience to research and provide, the most updated equipment, the latest in fitness programming led by truly knowledgeable, professional staff, and facilities our members are proud of. We have everything it takes to guide our members towards healthier and fit lifestyles. It starts with making everyone feel welcome and comfortable and ends with results.
Yakima Athletic Club and YAC Fitness employs and trains highly qualified individuals. While most of our professional fitness staff holds 4-yr College degrees related to health and fitness, we also require a minimum nationally-accredited certification appropriate for each department. These include American Council on Exercise, American Federation of Fitness Association, and Aquatic Exercise Association. We invest and train our fitness staff with the nationally-accredited National Academy of Sports Medicine, dotFit weight management systems, and Les Mills Group Fitness systems. We also require American Red Cross certifications for our lifeguards and our swim instructors are Water Safety Instructor certified. We require background checks for all staff working directly with our youth.
Club History
Yakima Athletic Club, built in 1978, was originally named The Racquet Club. It offered 8 racquetball courts, and 4 tennis courts, plenty of viewing and lounge areas, men's & women's locker rooms, and a front desk area with a snack bar. The club was designed to be just that, a racquet club. The original concept and club was the brainchild of Earl Pratt and Max Vincent.
With the 1980's fitness boom the facility experienced several renovations and expansions to provide for the ever growing programs. In 1986, the name was changed to the Yakima Athletic Club to better describe what the facility had to offer. Earl brought his son Steve Pratt in to manage the business. In 1990 Earl became sole owner and eventually, son Mike Pratt also came into the business and the club became a family owned, locally owned health and fitness business in Yakima.
In 1998, a second fitness facility was built in Terrace Heights to achieve the goal of giving more people access to top notch fitness in the Yakima area. For their new Terrace Heights facility they bought into a Gold's Gym franchise. Gold's Gym, at the time, was a viable brand and provided instant name recognition. Feeling the limitations of the franchising agreement, the franchise was dropped in 2006 and the name was changed to YAC Fitness.
As of 2014, Steve became sole owner of the Yakima Athletic Club and YAC Fitness and continues to provide excellence in fitness clubs and programs to the Yakima Valley.
Affiliates
Yakima Athletic Club is a member of IHRSA, FITLIFE, IDEA Health and Fitness Association, Greater Yakima Chamber of Commerce, and the Yakima Visitors and Convention Bureau, and a long-time supporter of the Yakima Greenway, Sunrise Rotary, Hard Core Runners Club, Yakima Sports Commission, and various non-profits within our community.