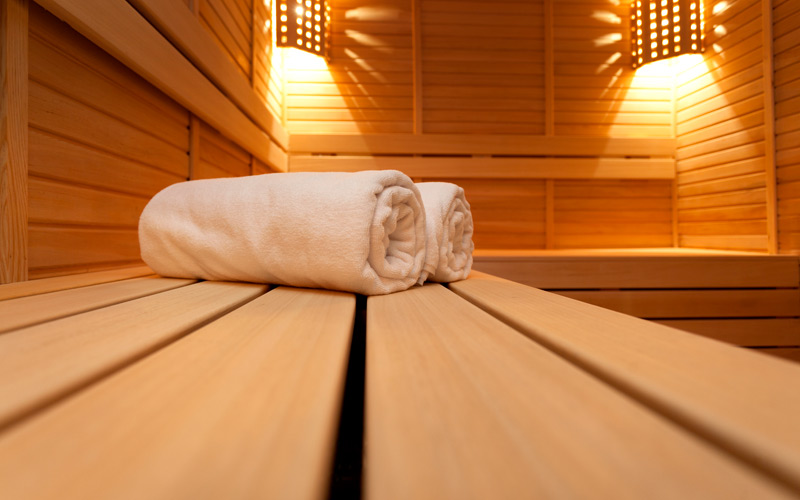 RELAX
Look and feel beautiful and relieve those aches and pains - we have the services you need, when you need it.
HydroMassage
Yakima Athletic Club offers HydroMassage, a powerful, deep-tissue non-invasive massage that they can enjoy every day with an "Unlimited Massage" membership. HydroMassage is a fully customizable, user-friendly massage system that gives users a powerful, heated, deep-tissue massage in as little as 10 minutes. Users remain clothed and comfortably dry throughout their massage.
HydroMassage is a convenient and affordable option to traditional massage therapy. Plus with its interactive touch screen, users have the ability to control every aspect of their experience, including speed, pressure, and the area/s of massage.
More and more Americans are realizing the benefits of massage to manage stress and ease the aches and pains. The benefits of regular massage include, improved stress management, decreased muscle tension, increased circulation, decreased blood pressure, and increased range of motion. Until now the cost and time of traditional massage limited many people from experiencing these benefits. Since the Yakima Athletic Club has added HydroMassage, users can enjoy all of these benefits in as little as 10 minutes and at an affordable cost.
Unlimited 20 minutes per day $19.95+tax per month
Yakima Athletic Club Members (3 month minimum)
1 Month Unlimited 20 minutes per day $60.00+tax
Temporary Members and non-members
Single 20 minutes one time use $15.00+tax
Tanning Beds
Yakima Athletic Club offers the Sonnenbraune Wolff system sun bed.  Our tanning room features a large changing area and stereo system to enhance your time on the bed. YAC Fitness offers the Suncapsule stand-up tanning system. These units are effective 12-minute tanning systems and we provide you with a comfortable space with room to change.
Member Prices:
Single Session:
YAC $5+tax, YAC Fitness $8+tax
10 Session package: $40+tax
20 Session package: $60+tax
Monthly unlimited package:
YAC $19.99+
YAC Fitness $29.99+
Physical Therapy
Massage