The Yakima Athletic club offers year around pickleball on our 5 outdoor courts and 1 indoor court. Racquets and balls are available for rent or purchase at the welcome desk. All of our club members are welcome to join us for our pickleball group or drop in and use the courts if they are available. Group play times vary depending on the season and the months of the year. Contact our Pickleball Coordinator Nori for current group meeting times or to be added to the Pickleball Group Communication.
PICKLEBALL ONLY MEMBERSHIP
Pickleball is available for all of our members. Not a member? We currently offer pickleball-only memberships.
$40 per month w/autodraft on your debit/credit/bank account.
Month to the Month Membership contract
No Joining Fee
Cancel at any time or freeze your account with a 30-day notice.
Contact nicole@yakimaathletic.com to start your Pickleball Membership today!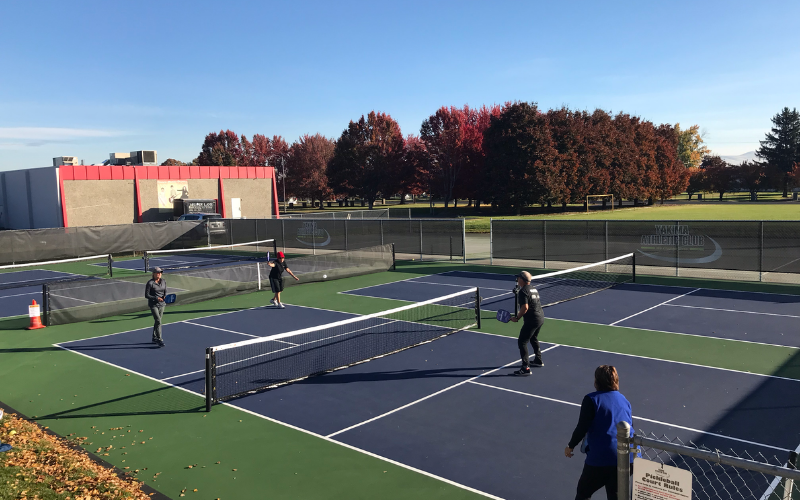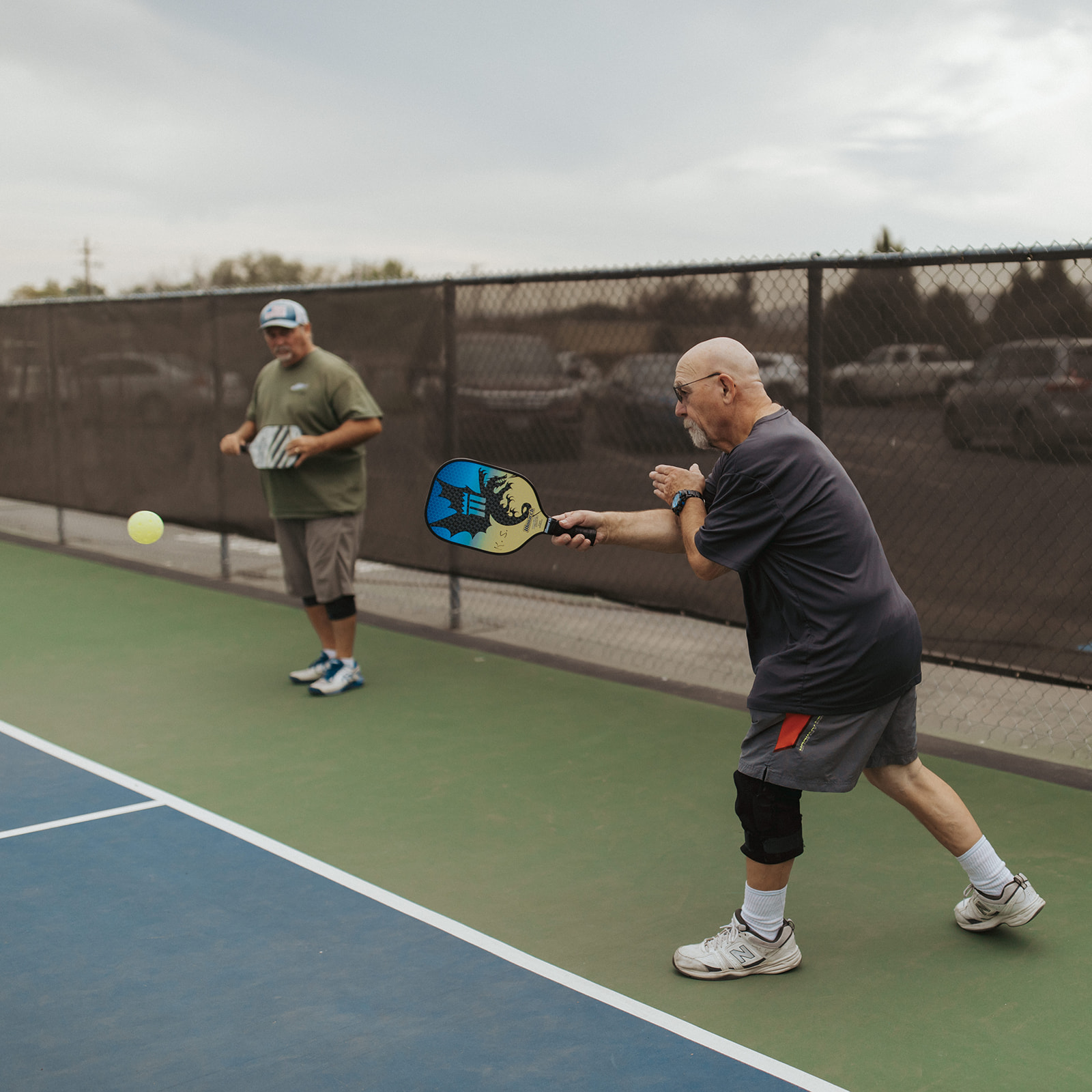 INDOOR PICKLEBALL GUIDELINES & INFORMATION
GUIDELINES
How to reserve the court:
Use the YAC App to reserve your court time or call the Welcome Desk.
Weekend Reservation is limited to 75 minutes and will require 4 Players' names to reserve.
Limited to one court reservation per group per day.
First reserved court members will be responsible for setting up the net. All members
will need to know how to set the net up in the instance they arrive first to play. There is a
QR Code with video instructions located where the net is stored.
General Guidelines:
Non-marking indoor court shoes are required. (A racquetball, volleyball, squash shoe is highly recommended)
Must play with an Indoor Ball- Club ball is FranklinXPI-006 - Hot Pink
No wooden paddles. Paddles are available for rent at the welcome desk.
Indoor Rules:
Balls that hit the stage, storage or ceiling are considered 'Dead'
Games will be played to 11 points to win, must win by 2 points.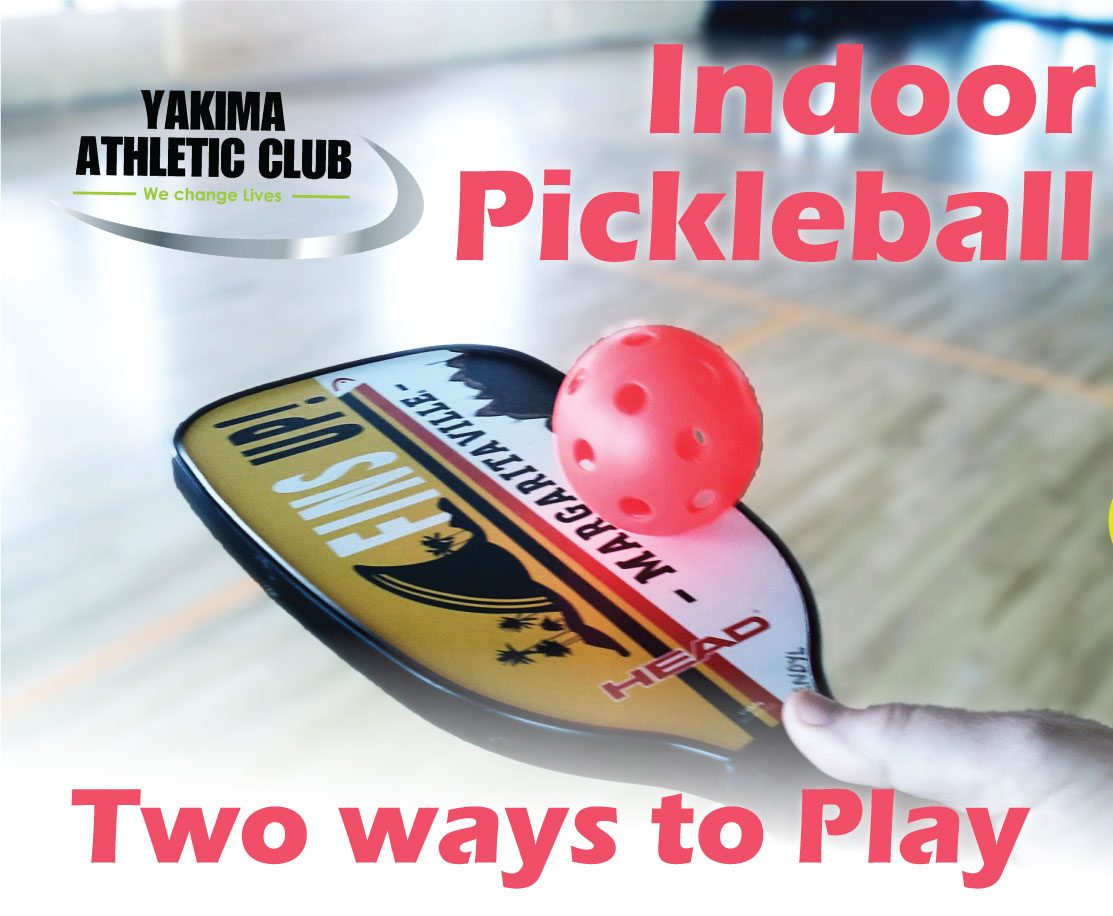 2 Ways to Play - Open & Challenge
OPEN COURT
A reservation is required to participate. (Reserve via the APP or the Welcome Desk)
Due to the fact we have 1 court, double play has precedence. If the court is available
single play will be allowed. Minimum of 4 players, recommended no more than 6.
PLAYING OPPORTUNITIES:
Monday - Friday: 6:30 AM to 8:00 AM
Monday & Wednesday: 1:30 PM to 3:30 PM
Tuesday: 6:45 PM to 9:00 PM
Fri., Sat. & Sundays: 11:00 AM to Close
CHALLENGE COURT
The purpose of the challenge court is to give more players an opportunity to play with limited court time. This will be a first-come-first-served basis. The first two teams will play each other. Teams can then sign up for the next opportunity to play the winner of the previous match. Once a team wins 2
consecutive games they will then relinquish the court to the next team on the list to play Teams must remain nearby until the end of the game to keep their challenge.
Tuesday - Thursdays: 1:30 PM to 3:30 PM
Teams should challenge players who are at a similar skill level.