YOUTH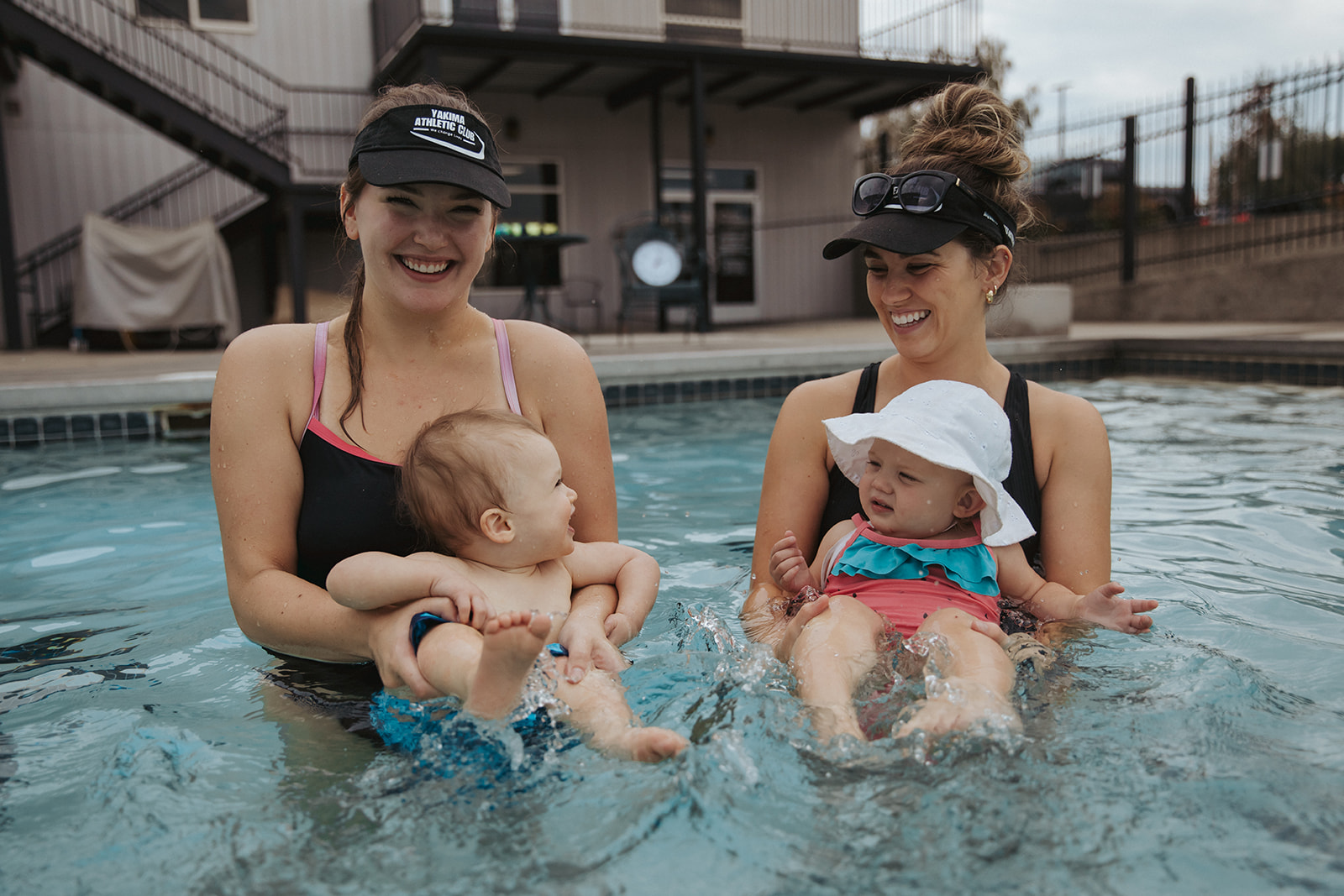 WE ARE THE ONLY YEAR-ROUND AQUATIC FACILITY IN THE VALLEY TO HAVE ALL OF OUR SWIM LESSONS AND CLASSES TAUGHT BY CERTIFIED AND EXPERIENCED RED CROSS WATER SAFETY INSTRUCTORS!
Members of the Yakima Athletic Club and non-members must register in person at 2501 Racquet Lane, payment is required at the time of registration.
EVENING FALL SWIM LESSONS:
REGISTRATION OPENS: September 16th, 2022
Dome will be on the pool. Swimming lessons will be indoor.
TU/TH PM Session 1: October 11th– November 3rd
Times
AGES 6 months- 5 years
Times
AGES 6-13
5:30-6:00 PM
Preschool
6:30-7:00 PM
Level 1-2
6:00-6:30 PM
Parent & Infant
7:00-7:30 PM
Level 3-5
PRICING:
Levels 1-5 $59 for members, $69 for non-members.
Pre 1-3 $40 for members, $46 for non-members
COMPETITIVE STROKE CLASSES: Minimum 3, maximum of 8 $75 per session ($65 for members)
MON/WED Session 1: October 10th– November 3rd
COMPETITIVE STROKE 6:30 PM-7:30 PM
CLASS DESCRIPTIONS
Parent, Infant, Child Lessons: Parent/Infant/Child swim class is a chance for the parent and child (4 months up to 3 years) to get into the water together in a group setting. This group lesson led by a Certified Water Safety Instructor introduces the child to floating, kicking, and becoming familiar with the water in a fun and comfortable environment. Some sessions are twice a week and some are once a week.
Preschool Classes Levels 1-3: For children ages 3-5 who are ready for formal instruction in a class setting. Preschool classes have no more than 4 students per Certified Water Safety Instructor. Children must be at least 3 and not older than 5.
Red Cross Levels 1-5: Instruction by a Certified Water Safety Instructor for children (ages 6-13), using Red Cross lesson format (Levels 1-5). Level classes with no more than 5 students per instructor.
Competitive Stroke (ages 8-18): This class focuses on technique and endurance in the four competitive strokes: butterfly, breaststroke, backstroke, and freestyle. Students must have previous experience in all four strokes and be able to swim 25 yards in each stroke to take the class. The class is taught by a Certified Water Safety Instructor with competitive swimming and coaching experience. For more information and for prices contact Brianna Muoth 453-6521 ext. 167.
ADULT
Fall 2022 Adult Swim Lesson:
Fall 2022 Adult Swim Lesson:
SAT AM Session 1: October 15th- November 5th ADULT SWIM (BEGINNER) 10-11 AM
Adult Group Swim Lessons: Want to hone your stroke to be able to swim longer and stronger? Haven't quite mastered your fear of the water yet? Join in a great class geared to the adult who wants to learn to swim comfortably. Basic stroke technique is taught. Contact Brianna Muoth 453-6521 ext. 167 for more information.
Private Swim Lessons: All of the Yakima Athletic Club's private swim lesson instructors are Red Cross Water Safety Instructor-certified, progressive and responsible instructors. Private lessons allow the instructor to work on specific skills, catering to the individual. For more information on these programs or to schedule private lessons, contact a Brianna Muoth 453-6521 ext. 167.
Base Rate: $35 / 30 minutes
Private lessons package (members): six 30-minute Lessons for $150
Private lessons package (non-members): six 30-minute Lessons for $180 (includes a $5 per session facility fee)
Semi-Private lessons package (members): $210 for six, 30-minute lessons for two students instructed at the same time. For best results, students should be of similar abilities.
Semi-Private lessons package (non-members): $240 for six, 30-minute lessons for two students instructed at the same time. For best results, students should be of similar abilities.
MASTERS SWIMMING PROGRAM
When: 6 am - 7 am Tuesdays & Thursdays. 6-week session start date: October 11th, 2022
Cost: $75 Members | $95 Non-Members
The Yakima Athletic Club is excited to announce our Master's Swimming Program for anyone 18 years or older. Participants are provided the opportunity to enjoy the sport of swimming through workouts aimed at physical fitness, technique, or improving competition times. We will accommodate specific speeds to ensure proper growth within the water. Whether you're a beginner or an elite athlete, you're in the right place! Join us for a great workout, socializing, and a wonderful start to your day.
Register in person at the Yakima Athletic Club. Questions? Email giuliana@yakimaathletic.com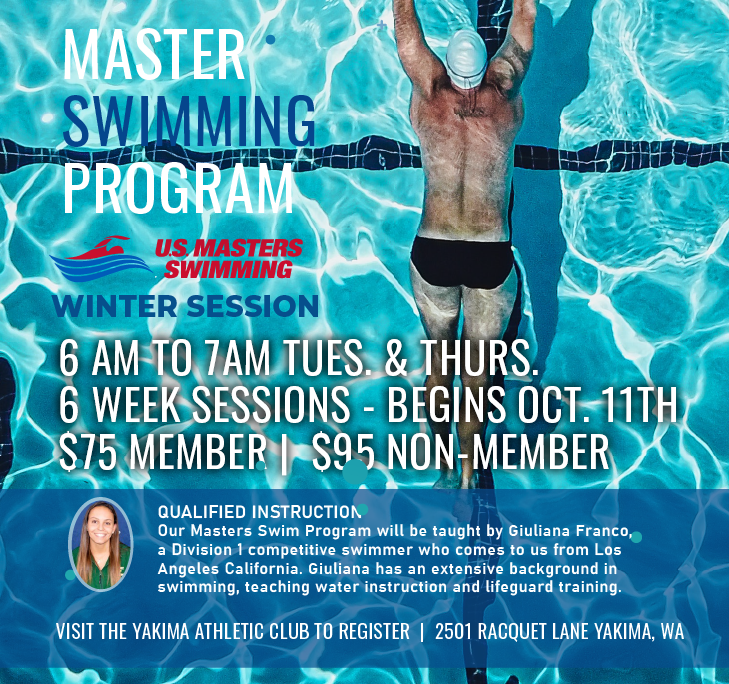 LIFEGUARD RECREATIONAL SWIM
CURRENT SCHEDULE:
Saturday & Sunday 1:30-3:30pm
Wednesday 5:00-7:00 pm
Washington State Law states:
When lifeguards are not present: If 13-17 years of age, you must use the "buddy system", that is, there must be at least 2 people present 13 years or older. All children 12 years old and under must be accompanied with a responsible adult 18 years or older and be at the pool or pool deck
Persons aged 18 and older may use the aquatic facility during business hours. See Aquatics Schedule for available times.
Pool Lane Use:
Adult swim lap lanes are available throughout the day.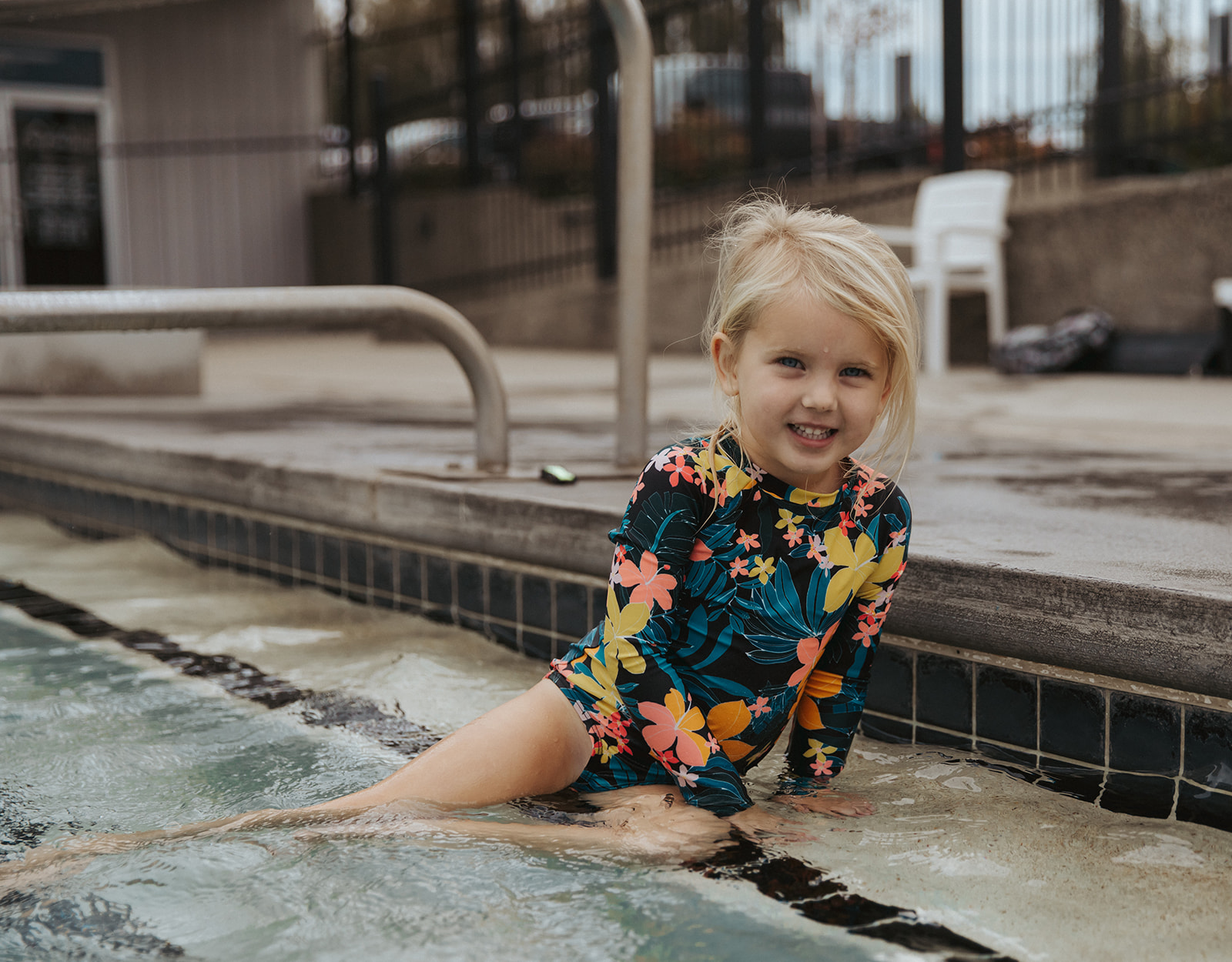 WATER EXCERCISE CLASSES
Get fit and have fun with low impact Aqua Aerobics.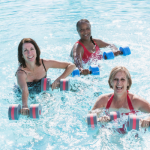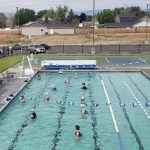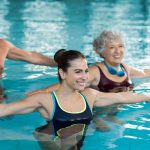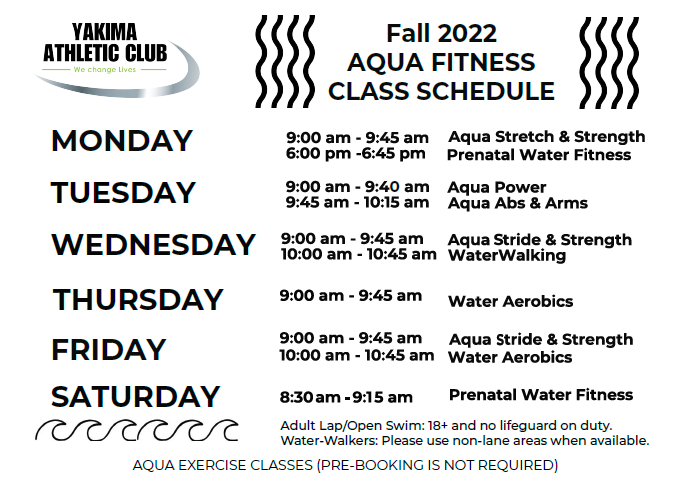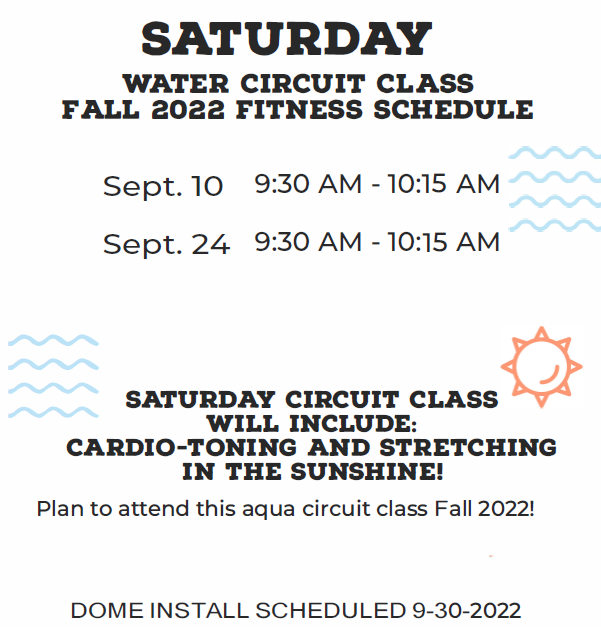 CURRENT AQUA FITNESS CLASSES:
Aqua Stretch and Strength: Mondays 9-9:45am | A low-impact 45-minute water class focused on stretching, blended with strength work to achieve a mild cardio workout. Wonderful for new exercisers or those wishing to work on balance, posture, and flexibility.
Water Aerobics: Monday 10-10:45am, Thursday & Friday 9-9:45am | A 45-minute class combining low, moderate and high-level exercises and equipment to improve your cardiovascular system, muscular strength, core stability and flexibility. The participant can modify the movements to his or her needs.
Aqua Abs & Arms: Tuesdays 9-9:45am | Aqua Ab and Arms is a 45 minutes class that focuses on increasing endurance and strength of the core and arm muscles. It is not a high impact class. but it is highly intense for those muscle groups. All fitness levels can benefit from these moves using the power of the water, buoyancy, and strength equipment.
Aqua Power: Tuesday 10-10:45am | Our most active and challenging water fitness class! This 45-minute class is geared toward participants with high level of fitness in mind. A longer, moderate-to-high intensity cardio session, followed by a challenging abdominal and strength training routine. Come ready to work out! (Who said water class was easy?)
Aqua Stride and Strength: Wednesdays 9-9:45am | A low-impact 45-minute water class using all water walking movements to achieve a mild cardio workout. Equipment may be used for a short time to increase strength. A short abdominal strengthening and stretching section will balance out this workout. A good entry-level class for the new exerciser or the person who needs a low-impact workout.
Pre Natal Water Fitness - Mondays 6:00pm & Saturdays at 8:30am - YAC welcomes the return of pre natal water fitness to Yakima. This 45 minute class is an opportunity for pre and post natal moms to connect and exercise in a low load weight bearing environment. There are multiple health benefits for mom and baby associated with water fitness while pregnant. This class focuses on strength-stability-core-and pelvic floor work. Non-member are welcome to attend with purchase of a 15 class punch card for $150 + tax.