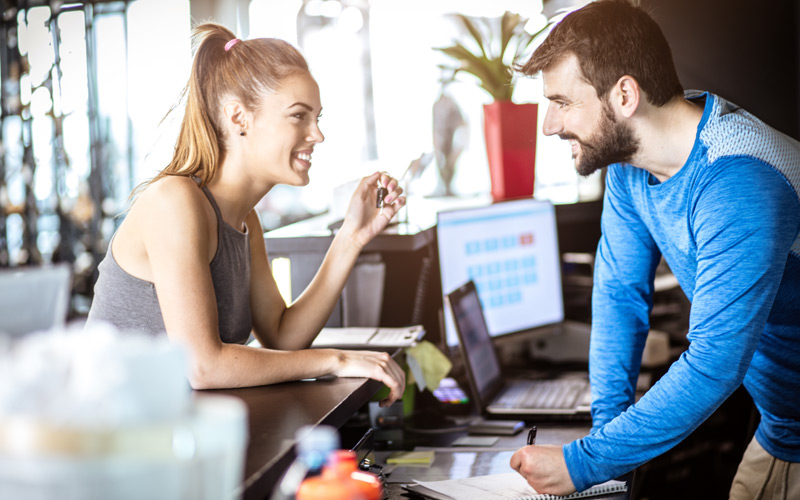 SERVICES
Look and feel beautiful and relieve those aches and pains - we have the services you need, when you need it.
Full Service Smoothie and Snack Bar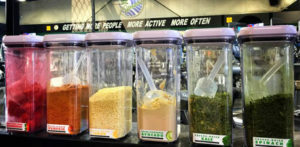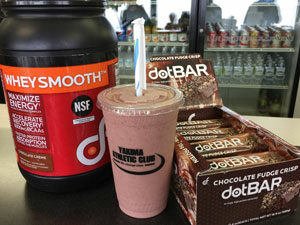 Enjoy a delicious and nutritious smoothie or recovery shake at either of our facilities with our full service snack bar.  Our diverse menu with various options and add in's has just what you need to recover and refuel after a life changing workout. Preorder your shake and we'll have it ready for you when you leave. Ask about our loyal customer punch card and our happy hour special!
We also carry dotFIT protein bars in a variety of flavors and calorie ranges that make for a healthy choice for your next snack or meal replacement.  We also offer additional beverage options and snacks.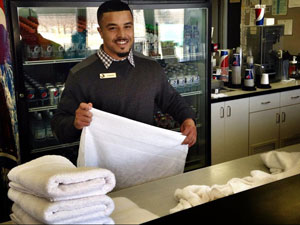 Pro Shop
Our Pro Shop at the Yakima Athletic Club offers high quality logo apparel & accessories such as T-Shirts, Jackets, Shorts, and a variety of Water Bottles. We also carry many convenience accessories to help you if you forget your socks, headphones or ear buds, goggles, etc. Great gift ideas too!
Towel Rental
At the Yakima Athletic Club we have complimentary sweat towels available to use while you are working out. You may also rent a shower/swimming towel for $1.00 each use. If you like the convenience of having a daily shower towel you can add Monthly Towel Service to your membership for an additional $15.00+ tax per month. You will receive these larger, plush towels each time you visit the club.