Join us at the Yakima Athletic Club for a 5-day event from February 17th-February 21st bringing awareness to all aspects of health and wellbeing! Not only are we proud to be a fitness facility where you can get in a great workout to better your physical health, but we also want to be a place that you can come to better your mental, social, and emotional health, too.
Thus, we bring you: Wellness Week!
Here is a breakdown of what is going on each day:
Monday, 2/17: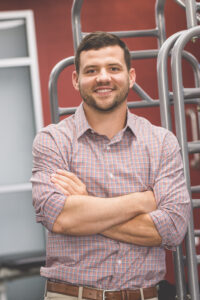 PT Thad Callaghan from Peak Performance Sports and Spine Physical Therapy will be giving a presentation on Tendinopathy from 6-7PM in the Conference Room. Thad will discuss tendinopathy, what it is, how it is commonly mistreated, and how one can recover from it. Sports related tendinopathy that commonly affect general populations are Achilles tendinitis, plantar fasciitis, patellar tendinitis (jumpers knee) and lateral epicondylitis (tennis elbow). Non-members welcome free of charge.
Tuesday, 2/18:
Relax and unwind during your day with Enso Massage & Wellness Studio! Our neighbors from downstairs will be here from 10-5PM for 15-minute chair massages in the Conference Room. Must Sign-up for a time at the Front Desk. Please be courteous and sign up for a massage time before your workout.
Dr. Jeff Novack from Pacific Northwest University will be giving a presentation on Intermittent Fasting from 6:15-7:15PM. Due to the popularity of this topic, this presentation will be held downstairs in our Small Group Training room. Dr. Novack's presentation will cover:
What is intermittent fasting?
What are the different types of intermittent fasting and how effective are they?
What are the benefits of intermittent fasting (or why we are not designed to eat all day long)?
The science behind intermittent fasting (from nematodes to humans).
Easy ways to incorporate intermittent fasting in your own life.
How to combine intermittent fasting and exercise.
Non-members welcome free of charge.
Wednesday, 2/19: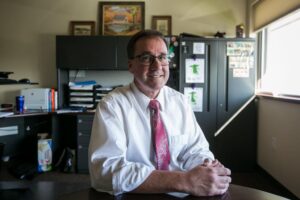 Ron Gengler, C.C.O of Comprehensive Health, will be presenting his presentation entitled, How Being Mindful Contributes to Your Overall Health (which we think is kinda perfect for this week's theme!) from 5:30-6:30PM in the Conference Room. We encourage you to come and bring a friend! Here is a preview of what he will be speaking on:
Life in the 21st century is fast; instant messaging, Tweeting, Facebook, 24 hours news, Uber meals, etc. Life is go, go, go. When do we have time to just slow down and not feel guilty? Learning to be mindful will help with your ability to not only slow down and treasure the moment, but also helps with your overall health.
Non-members welcome free of charge.
Thursday, 2/20:
Central Washington School of Massage Therapy will be here with a handful of their students to help you relax with a 15-minute chair massage. These massages will be taking place in the Conference Room from 9:00AM-1:00PM and must be scheduled at the Front Desk. Please be courteous and sign up for a massage time before your workout.
There will be a special foam rolling and recovery session at 10:00AM following the 9AM Kettlebell class in the Small Group Training room. The idea behind this is to emphasize the importance of recovery after a hard training session and to use tools that we have in the room to do so. Even if you are not coming straight from the Kettlebell class, we invite you to come in!
Get ready for an hour of meditation and yoga! Dr. Chani Phillips is guiding through an hour of Meditation in Motion: a meditation inspired yoga class that will be sure to have you reset, recharged, and ready to practice meditation on your own. This meditation will be all lantern lit so that the hour will be very peaceful and relaxing. This class will be held in the Large Group Training room from 6:45-7:45PM. Please bring your own mat, but if you forget, we do have extra mats to lend. Sign-ups are limited, so please sign up at the Front Desk. Non-members welcome at a $5 charge.
Friday, 2/21: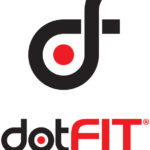 Our final day of Wellness Week will end with a sample table with some of our favorite dotFIT products for you to try for FREE! The table will be stationed in the lobby from 9AM-noon with a trained available to help determine which supplement would be best for you and your lifestyle.
Voila! There you have our first annual Wellness Week! Again, we encourage you to join us and bring a friend or family member to these events! See you next week!